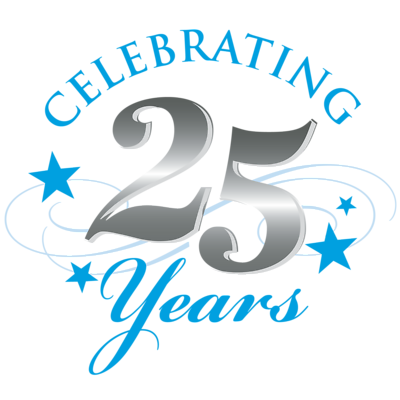 Supreme Deck Restoration has been servicing the Metro Detroit Michigan area since 1991.  We offer the services of deck repairs and deck leveling and can return most decks back to level.  We update hardware to today's codes if needed.  We can add deck tension ties to guard rail posts to secure the rails.  We update the post and beam connection with 1/2″ through bolts from decks that we see that are simply nailed.  Nails tend to rust with time an will not hold the weight of a beam. We can add joist hangers to decks that they are missing on.  We commonly see decks that need additional posts and are over spanned and can correct these problems.  In some cases where the deck is built so bad we recommend that the deck be re-built.
Deck leveling and repair for Michigan homeowners
The last two winters we have seen a record amount of decks that have risen from the cold Michigan winters.  We are able to level the decks for homeowners and update their current hardware to codes of today.
We repair and build decks all year round.
What do deck builders do in the winter?  Build decks.  If you are looking for the best price on a Trex deck or a wooden deck it is best to have the work done after December 1st.  This is when we give our rock bottom prices.  Large decks see the biggest discounts during this time and you have a new deck for spring.
Rebuilding a staircase or adding a staircase
Typically the floor on a cedar deck will rot out first. However, sometimes the 4×4 posts on a railing rots and will not hold the weight of a person leaning on it.  We have handymen that can rebuild your railing sections.  Sometimes it is worth just replacing the deck.  That decision is based on how long that you will be in the home.
Wood decks Pressure Treated lumber
Pressure treatment is a process that forces chemical preservatives into the wood. Wood is placed inside a closed cylinder, then vacuum and pressure are applied to force the preservatives into the wood. The preservatives help protect the wood from attack by termites, other insects, and fungal decay.  Cedar decks rot and pressure treated decks warp, cup and split. The picture above is an example of pressure treated lumber 1 week after it was installed.  We usually recommend that it be screwed down to slow the twisting of the boards.  Homeowners that use treated lumber for the deck topping are doing so strictly on price. 
When to seal a new wood deck?
This is a very common question by new deck owners.  The answer is to wait for a few weeks for the wood to dry out.  The first application of any oil based coating will only last half of its life on the  horizontal surfaces.
Which type of wood to use for my new deck?
Probably the most difficult decision to make when building a deck is what type of decking to use. All three choices—5/4 x 6-in. radius-edged cedar, pressure-treated and composite decking—share similarities. They're all rot resistant to varying degrees, require 16-in. joist spacing for proper support, bleach out to a silvery gray, and can all be cut and installed using conventional tools and fasteners.
 The pros and cons of cedar decking
The pros and cons of cedar decking
If the natural look of wood is tops on your list, use cedar. The heartwood of the tree (the deeper colored red part, not the white sap part) is rot resistant. Cedar doesn't readily absorb moisture— and, since moisture is what creates twisting and splitting, cedar decking tends to lie flat and straight. Most carpenters figure a lifespan of 15 to 20 years for cedar deck boards, but it can deteriorate faster when used for ground-level decks
and for shaded decks that are slow to dry out.
To retain the color, you have to clean it and reseal it every year or two, and even then it's a losing battle. I've never seen a 10-year-old cedar deck that still had that warm, rich look of new wood. Cedar is also soft; when used for stairs or for decks where furniture gets dragged around a lot, the edges in particular can get beat up. Finally, the cost of the cedar is moderate, more than pressure-treated but somewhat less than composite.
The pros and cons of pressure-treated decking
If economy and longevity are your bag, go with pressure-treated wood. It's stainable, hard enough to resist abuse, and many brands carry a lifetime (though limited) warranty. But beware, not all treated woods are created equal. The standard treated decking at my local lumberyard costs less than cedar. But inexpensive treated wood is often full of moisture and will shrink unevenly and twist when it dries. One homeowner told me, "Yeah, my treated deck may last forever—but it's going to look BAD forever too and feel like a dirt road."We suggest you buy "choice," "premium" or "select" treated boards. At about 40 percent more per linear foot, you'll pay more, but the boards have fewer knots and straighter grain. And, since many of the higher grade choices are kiln-dried both before and after pressure treatment, they have less tendency to warp.  The only reason to choose pressure treated lumber is simply on price.  There is no other reason to use it.  It is great for rental properties and deck framing. 
The pros and cons of composite decking
If near-zero maintenance is your goal, buy composite decking. Most is made from recycled plastic and wood chips or sawdust. It's more expensive than cedar, but once it's down, it won't rot, splinter or twist. You can even stain most types after four to six months that do not have the pvc wrap. Since the material is defect free, you can use every inch. Maintenance involves spraying it off with a hose. Some people don't like the look of the stuff and it's col or hot on bare feet. But if you want to relax on your deck instead of work on it, bite the bullet and spend the extra cash, a lot of extra cash!
Supreme Deck Restoration
We are located at 26221 Grand River in Redford Michigan just a few blocks outside of Livonia.  Most contractors run their business out of their house, we actually have a physical location and have been there since 2001.  The Stain Depot is next door.