Novi, MI Deck Cleaning and Supreme Deck Restoration – we specialize in sealing, staining, cleaning, repair, refinishing, building, and maintenance of composite and wood decks, Rainbow Playsets, and fences, and all other exterior wood. We have serviced over 21,000 decks in the Novi, MI , Ann Arbor, Novi, Rochester Hills, & Brighton (MI) Michigan areas since 1991. We are detail and quality oriented providing you the best service in the deck refinishing and building industry. We have the ability to remove most prior coatings and restore them with new and improved penetrating contractor oil based coatings (Olympic, TWP, Rymar, Messmers UV Plus for Hardwoods, Sikkens, and Superdeck). Unlike other deck cleaners, handymen, and contractors, we don't require a deposit to book your restoration job. It's just another way we strive to provide you with peace of mind. Decks, log homes, exterior teak furniture, & wood fences are what we do best and exterior wood surfaces are all we do. We offer deck repair of simply one board to leveling the main support posts of your deck. We are a full service deck maintenance company that can handle all of your decking needs. By HAND BRUSHING all of our deck stain, exterior oil based coatings, preservatives and treatments on all the decks we stain is why we are Michigan's Premier deck restoration and refinishing contractors. You can also trust Supreme Deck Restoration in the cleaning and restoration of your exotic hardwood decking such as IPE, Mahogany or bamboo. We are an Angie's List service winner for 2018.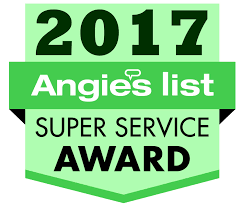 Repair of wood decks in Novi, MI , Michigan is becoming a popular service for homeowners. We are a one stop shop for decks. Most companies either offer deck repair, deck building, or deck pressure washing. So, you will have to deal with multiple contractors. Most deck builders will not even quote for a simple board repair because it is not worth their time and most handyman can't pull a permit for a deck build. Supreme Deck is large enough to employ handymen and is a licensed deck builder. Since we have two divisions we can intermix our services. We can do repairs to code and pull a permit if needed. The core of our business still remains cleaning and sealing.
Supreme Deck's building division specializes in construction of wood and composite decks. Supreme Deck Michigan's largest Trex installer of Trex deck and is a TrexPro Platinum installer. Click here for a deck building estimate from Supreme Deck Builders in Michigan. Supreme Deck is a licensed and insured Michigan deck builder. Deck replacement or "re-deck" and is becoming a popular option with many Novi, MI Michigan home owners. It is a less expensive option than a complete build, because we can use the framing of your current deck. Cedar deck floors usually rot out first, thus requiring a new floor.
Don't let your wooden deck in Novi, MI Michigan go unprotected. Metro Detroit, Ann Arbor, Rochester Hills, Novi, and Brighton Michigan (MI) weather can be harsh on your wood deck, log home and fence. Your exterior Cedar, Pressure Treated, and exotic hardwood deck is a large investment and favorite gathering place for your family and friends. In order to keep your deck restored, safe, and clean, you need to make sure it's properly sealed & maintained. Count on a professional deck contracting company like Supreme Deck Restorationto insure that your Michigan exterior wood deck, composite Trex deck, log home, teak furniture, Rainbow Play set, and fence is protected for years to come.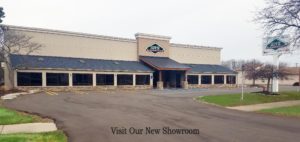 Click on images to purchase stain from our online store. We are an official TWP online dealer for Novi, MI .
Novi was originally a township organized in 1832 from Farmington Township. The name Novi was offered by resident Dr. J. C. Emery, at the suggestion of his wife. Residents were reportedly looking for a shorter name than Farmington.[6]
One misconception is that it was named after the 6th toll gate (No. VI) on the Grand River toll road. But in fact the township was named in 1832 and the toll road was not constructed until the 1850s. A similar claim is made about the township being stop number 6 on the railroad. However, the Holly, Wayne & Monroe Railway (now CSX Transportation) was not constructed through the township until 1870–71, almost 40 years after the township was named. A third popular misconception is that Novi was the sixth stagecoach stop outside of Detroit.[7]
Novi was incorporated as a city in 1969 after the approval of a city charter on February 18, 1969 by Village of Novi voters. The approval of the charter followed an election on May 20, 1968 where voters approved the incorporation of the city on a vote of 694 in favor and 283 votes against. The charter became effective on February 24, 1969. The approval of incorporation and the city charter followed several previous attempts at incorporation that were rejected by Novi voters.[8] The city was incorporated along the boundaries of the existing Village of Novi.
Historic sites in Novi, Michigan
The historic Township Hall was originally located on Novi Road, south of Grand River. It was moved to the Novi Library property in the 1980s. It was recently relocated again onto the property that was the site of the Jacob and Rebecca Fuerst Farmstead.
Tollgate Farm[9] is a 160-acre (650,000 m²) farmstead and educational center.
The Colonel Samuel White Homestead[10] site includes a Michigan Historical Marker.
There is a portion of the original Novi Depot,[11] which was constructed in 1871 for the Holly, Wayne and Monroe Railroad (currently CSX Transportation).
The Jacob and Rebecca Fuerst Farmstead was once a historic site[12] listed on the National Register of Historic Places. The City of Novi demolished the Fuerst Farmstead.[13] The north barn was destroyed on July 16, 2008. The farm house was demolished in August 2008. The south and east barns were dismantled and removed from the site. None of the original buildings from the Farmstead were preserved on the site.